In my world, May 4 will always be associated with two things. In 1970, four students were killed and nine others wounded when the Ohio National Guard opened fire on demonstrators at Kent State University not too far from where I grew up. And in 1980, Tito, the president of the country in which I was born, died at 88.
It was right around the time of the Kent State shootings that I first began to become aware of Tito. My parents were prolific letter writers, and we regularly received mail from Yugoslavia. More often than not, the stamps on the envelopes bore an image of Tito. My brother and I had the biggest collection of Tito stamps in the neighborhood.
His 35 year rule offered plenty of opportunities for Yugoslavia to issue stamps to commemorate its President-for-Life. Depending on how they're counted, somewhere between 100 and 110 were issued between 1945 and 1990 to celebrate his cult of personality.
Probably my favorite design is from the series above, Michel catalog Nos 605-608, issued for May Day 1950. There's an elegant Hollywood charm to it, no?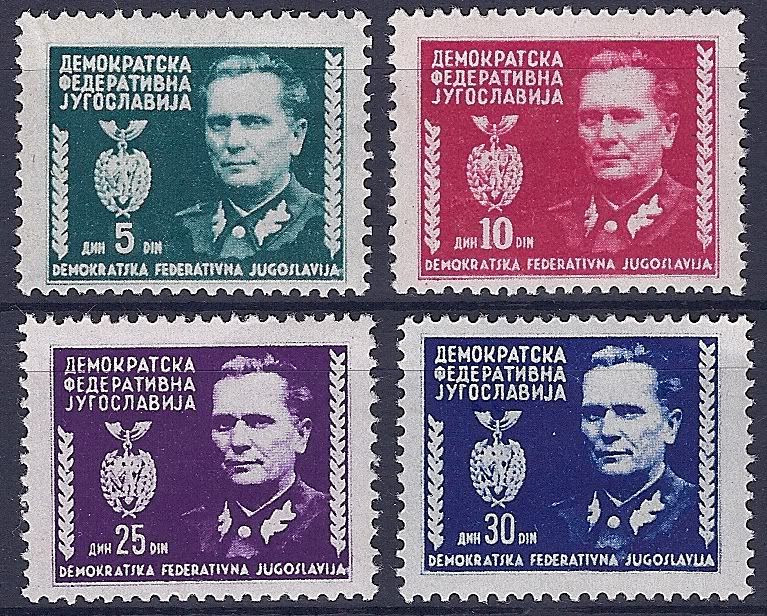 The first (above) were issued on 21 February 1945, with denominations in Occupied dinars (Michel 454-457). Below is the first airmail issue bearing his likeness, issued on 22 December 1951.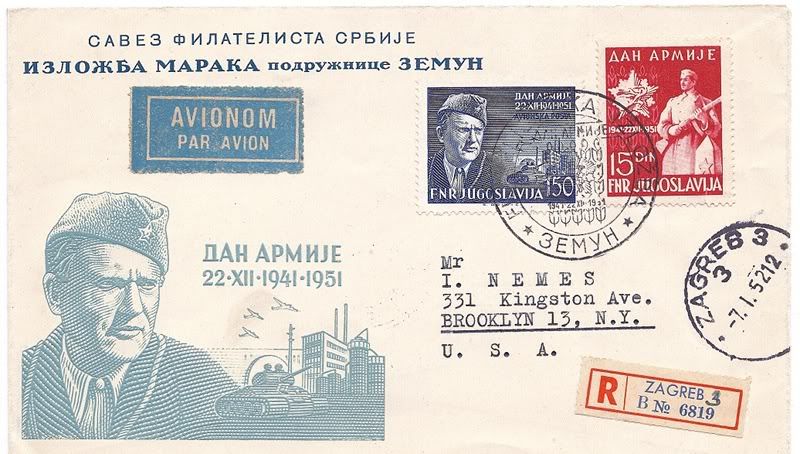 Here are a couple more, an early postal card and an early cover (Michel 477).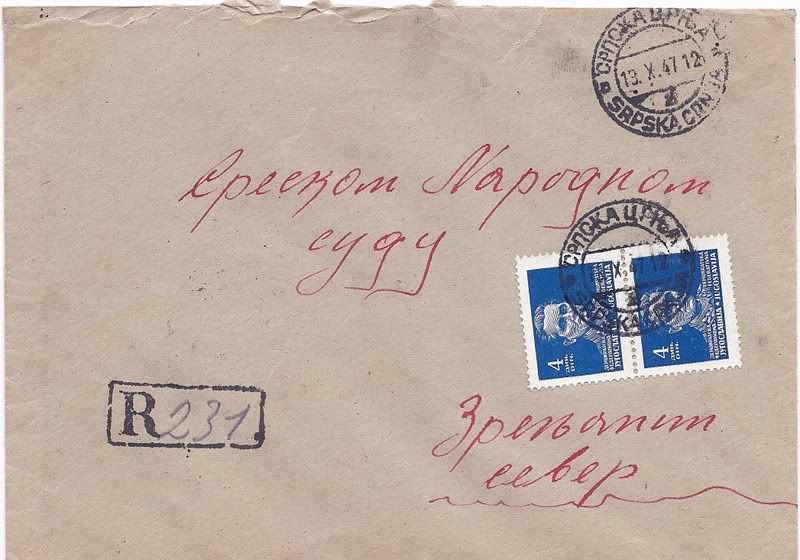 And this one was the last, issued on 25 may 1990, a day celebrated annually as the Day of Youth which coincided with Tito's birthday. It's seems appropriate that he's looking very somber, and looking down.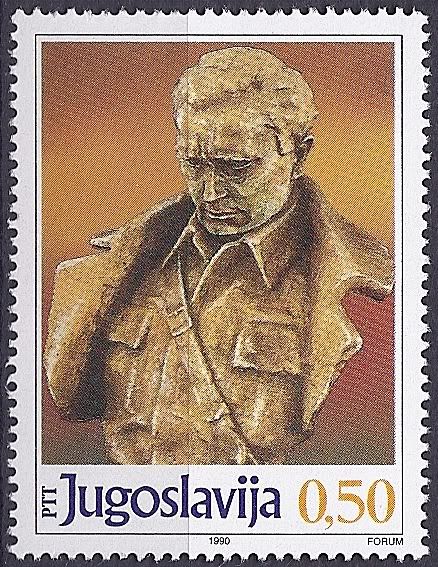 I've managed to collect them all, either mint, used, or on cover. For those of you interested in this trip down memory lane, I posted most of them on a stamp collecting board here.