Before continuing my headfirst plunge into December, here's a quick update on what's been happening on Piran Café over the past month, and some thoughts on what's in store for December and the early part of 2014.
November – a (near) record month
The site attracted 6,350 views from 3,472 visitors in November, the third best monthly tally since Piran Café went live in late December 2006. MANY Thanks everyone, and please don't be a stranger. 🙂
Those are hardly internet-crashing figures, but they provide a good starting point as I move forward and finally invest more time into the site.
The monthly traffic record? 39,320 from January 2007 –yes, the first full month that this blog existed– based almost entirely on traffic from one semi-viral post about a spiny fish that lodges itself into a penis.
And also site-related.. After playing with a few over the past several months, I'll be rolling out a new layout, hopefully before the end of this month, that I think will provide a much neater, more organized and cohesive presentation of the direction in which Piran Café continues to evolve.
My South America manuscript
The bulk of my time and attention over the past month has been focused on my book manuscript chronicling the seven months I spent traveling across the spine of South America earlier this year, and I'm making decent progress. The first draft is just about finished and a title is beginning to germinate. I'll let you know when it sprouts. I'll also be sharing some bits and pieces from the second draft here and elsewhere to solicit feedback –and offer some modest incentives to those who'll offer their time.
A new shop!
Two actually.
I received a handful of inquiries in recent weeks from people interested in purchasing prints –THANKS to you all!— which I interpreted as a sign to finally set up shop, which I have since done through RedBubble and Zazzle.
While both sites offer a variety of items I strongly suggest using Redbubble for prints and Zazzle for post cards and greeting cards. The current inventory is a little sparse but I'm trying to add a few items to each daily. When you have a few minutes to browse, check 'em out and let me know what you think.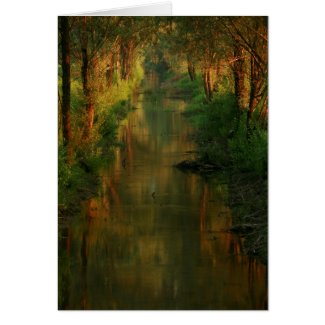 Ljubljana Moors Greeting Cards
by
PiranCafe
Shop for Ljubljana Cards online at
Zazzle.com
(Admit it: You really want one of these.)  🙂
Connections and social media
I'm also devoting a little more time to further build and cultivate relationships and connections through social media. I'm not trying to be everywhere – Twitter, Facebook and Google+ are more than enough for one person to handle so I won't be adding any others.
For the record, the numbers, as of Saturday 7 December, are as follows:
Twitter followers: 927
Piran Café Facebook page fans: 327
Google+ followers: 1,261
While they're all still very much evolving, a pattern is emerging:
Twitter I'm mainly using to share news stories on a variety of topics along with other blog posts that pique my interest. Since I finally broke down and bought a smart phone, some real-time photos are popping up there, too.
I'm using Google+ almost exclusively to share photos and to interact with the phenomenal photography community that's there. While many are spammy, there are also a handful of decent travel- and blogging-related communities worth checking out.
The Facebook page is also heavily focused on photography — my own and that of other FB pages I follow.
By all means, let's connect. Everywhere.
Looking forward
I'll be heading to the U.S. around Christmas for about ten days, and am really looking forward to hooking up with some friends who I missed on my last visit back in August. Also on the travel calendar is a late January ski trip to the Dolomites, and a brief excursion to Bavaria in February. And lots of work on my manuscript.
Thanks again for reading, Cheers and happy December!
Bob
PS – a hat tip to FW at Lunaguava whose November summary reminded me that my efforts with monthly wraps –something I had planned from the get-go– have been woefully inadequate.